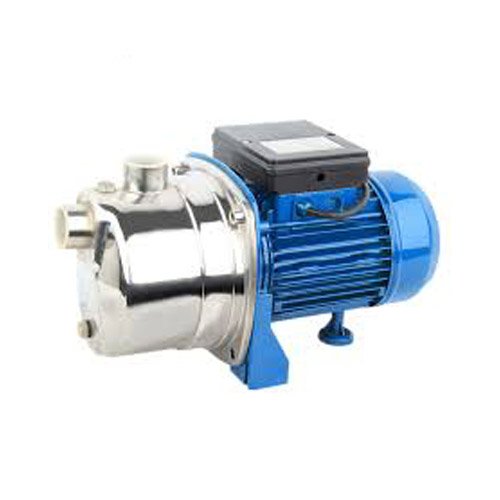 Flow range: up to 5.4 m³/h
Head range: up to 40 metres
Rated speed: 2900 rpm
The pump casing shall be fabricated from AISI 304 stainless steel sheet metal and shall have axial suction and radial discharge port.
The pumps shall have closed type impeller with material of construction of AISI 304 stainless steel sheet metal.
The Pump shaft sealing shall be by mechanical shaft seal of Carbon/Ceramic/NBR/AISI 304 construction suitable for 10 bar pressure rating and water temperature from 0 to +90 deg. C.
The Motor will be suitable for 1 phase, 230volts, 50 Hz (Standard Supply), 3 phase, 415volts, 50 Hz.
All Fabricated stainless steel pump components shall be manufactured in house by the manufacturing company.
The pump shall be designed for liquids which are compatible to the AISI 304 stainless steel, non-explosive, without solids or fibers.
Water supply.
As pressure boosting pumps for central water systems.
Civil ad industrial applications.
(RO) Reverse Osmosis Feed Water
Watering gardens.
Irrigation.